Remote recruitment
Remote work possibility
Project Manager (Baltics)
CVKeskus.ee client
Harjumaa
, possibility to work from home office
Remote recruitment
Remote work possibility
Job Description
Responsibilites for the position:
Effectively manage and take ownership of DPD Baltic projects scope, time, budget, manage projects risks, do proper planning;
Occasionally do feasibility studies, contribute in building business cases;
Follow defined project management governance standards, continuously contribute in improving those;
Perform ongoing review of project status and provide clear, professional and informative project status updates to relevant stakeholders;
Manage procurement and work with different vendors;
Show strong relationship building and leadership skills, maintaining excellent communication within the project team and other project stakeholders.
Requirements
Who is the potential DPD teammate we would love to onboard:
Has at least 3 years hands on work  experience in project management, preferably in projects with IT deliverables
excellent English
sharp communication and leadership skills
positive and energetic personality, willing to share ideas and contribute in execution
Has knowledge of agile best practices and ability to blend both agile and classic project management methods;
Has courage and skills in escalation, conflict management and problem solving;
Be self-driven and a results-oriented person;
Able to adapt and move on in changing circumstances, accepting unknowns
propositions.
Would Be Great If You Had:
A project management certification – PMP, Prince2;
Experience in private business procurement processes;
Hands on experience in work with PM tools (Jira, Basecamp, others);
Experience in managing projects covering several countries.
Ability to think creatively and strategically;
Ability to develop strong business cases;
Strong analytical skills with high attention to detail;
Excellent interpersonal skills and fluent communication in Lithuanian and English.
Company offers
We offer:
Working for market leaders in a changing and high paced environment;
The remuneration and benefits that match your skills and experience.
Working in DPD is fun, because we have a strong, friendly team, we offer a lot of flexibility in organising your work, and it never gets boring!
Tööpakkumise number
#693875
Location:
Harjumaa, possibility to work from home office
Additional info:
employee
Expiration date:
16 April 2021
CVKeskus.ee client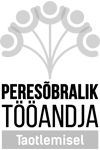 Juhtiva standard- ja ekspress-pakiveoteenuse pakkujana tagab DPD igapäevaselt tuhandete klientide rahulolu. DPD moodustab rahvusvahelise võrgustiku, kuid on ekspert ka kohalikel turgudel.

DPD meeskonda iseloomustab omavaheline usaldus, ühtehoidvus ja hea huumorimeel – just need omadused võimaldavad meil ühiselt saavutada kõiki ambitsioonikaid eesmärke, mida me ettevõttena omale seame.

Tööandjana väärtustame DPD Eesti iseseisvaid ja vastutusvõimelisi töötajaid, kellele meeldib pidevalt muutuv ja tempokas keskkond. Kõik meie töötajad esindavad meie põhiväärtust ehk "Teeme ära!" suhtumist.

DPD on tööandja, kelle jaoks on oluline pakutava teenuse kvaliteet, klientide ja töötajate rahulolu. Saavutame kõike seda ja enamgi veel, tegutsedes ühtse meeskonnana ühise eesmärgi nimel.