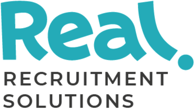 Remote recruitment
100% remote work possibility
Customer Care Advisor with Estonian – paid relocation to Greece
1
Remote recruitment
100% remote work possibility
Job Description
Imagine representing one of the leading worldwide companies, while living in Greece! Our collaboration with international companies gives you the chance to work at the international work environment, enrich your career, and explore new experiences abroad.
We offer complete training by certified instructors as well as many career development opportunities, so this is a unique chance to advance your career in Greece! Ready to move?
We are hiring talents to join our team supporting clients, with responsibilities such as:
Communicating through chat & phone with subscribers
Answering how-to questions about payments, invoices and other services
Troubleshooting technical issues using your problem-solving skills
Assisting customers with product functionalities
Requirements
Potential candidates should have proficient knowledge of Estonian & good level of English.
The position also requires good communication & soft skills, as well as problem-solving skills.
Availability to move to Greece
Company offers
our benefits:
Competitive monthly salary - 1100 euros gross base salary + 2 extra salaries per year + Performance Bonus
Free flight tickets from any European city to Athens
Free two weeks stay in the hotel
Help with paperwork, opening a bank account, etc. on your arrival
Assistance in finding the accommodation
Public health insurance & discounts for health packages
Continuous career development opportunities
What you should expect from living in Greece?
– The experience of an international culture
– A beautiful sandy beaches city surrounded by coastal towns and ancient architecture
– Delightful gastronomic experiences
– Quite a dynamic urban life and peaceful rural life
– Sunny days, Mediterranean weather and a laidback lifestyle
Extra perks:
– Free Greek lessons, cooking courses, sports activities and social events organised by the company.
– Real career opportunities in various career paths
About the company:
Our client is a world's leading outsourcing company providing services related to customer/technical support and content moderation. Since its establishment, they have consistently and successfully fulfilled their mission of creating inclusive and differentiated teams of experts providing help for customers across many other professional domains.
Before applying please take into consideration that by accepting this job offer you will be expected to move to Greece. We don't offer neither smartworking nor job opportunities in or from Estonia.
In your CV please include your full name, a phone number and your personal e-mail address.
When you apply for this vacancy, you are giving your GDPR consent to Real Recruitment Solutions. We might share your CV details directly with our client for the purpose of recruitment.
Please apply with a CV in ENGLISH.
Seems like an interesting job?
Don't miss this opportunity! Click "Apply" to let the Employer know that you are interested.
Tööpakkumise number
#825764