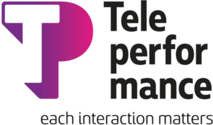 Liituge meiega Kreekas! Estonian Customer Service Jobs in Greece
1
Job Description
Liituge meiega Kreekas! Estonian Customer Service Jobs in Greece
Are you fluent in Estonian? Ready for a new adventure? Then you are whom we need in our Estonian Customer Service Team!
We are looking for highly motivated talents to join our Estonian Customer Service Team, dedicated to taking ownership and turning each and every interaction into a satisfying customer journey.
Teleperformance Greece connects customers with the world's top brands for more than 30 years. With a team of more than 12,000 employees from 110+ nationalities, we proudly represent the leading global brands.
Join us in Greece, one of the most popular destinations in the world!
What you will do:
Be the primary point of contact for customer requests, representing a major brand.
Actively listen to our customers and provide solutions either by phone calls, emails, or chat.
Turning every customer into a happy customer.
Exchanging ideas and solutions with your colleagues.
Enjoy your time in Greece! 
Requirements
What you will bring:
Strong written and verbal skills in Estonian.
Good communication skills in English.
Solution driven out of the box thinking.
An empathetic soul with communication skills that match.
An entrepreneurial mindset to balance out the cons and benefits.
A positive and adventurous attitude.
Computer knowledge/tech savviness.
Company offers
What we offer:
Complete relocation support (we cover your flight ticket expenses, hotel accommodation, and finding an apartment (-all at no cost to you-)).
Competitive monthly salary + 2 extra salaries per year.
Referral Program: Bring a Friend and get up to €2000 depending on the language.
Extra private healthcare benefits on top of standard public insurance.
Numerous perks and discounts.
Fully renumerated training by certified instructors.
A career path within a company of more than 12,000 employees.
Special events as well as community & social responsibility initiatives.
Free online Greek language courses.
State-of-the-art premises, providing a great working environment with relaxing break areas.
The opportunity to work for a Great Place to Work-Certified Company.
This is a great opportunity to advance your career and work for a multinational company, by developing strong experience and skills, while representing one of the biggest brands worldwide. In addition, you will be a member of a company that fosters diversity, offering equal opportunities to all, regardless of gender, ethnicity, religion, culture, or age.
What you will enjoy in Greece:
Magnificent natural landscapes.
Mild Mediterranean climate with sun during most days of the year
Unique cultural experiences and rich classical history
Delicious cuisine and exciting nightlife
Hospitality, accessibility, and a low cost of living.
Take a step forward and enhance your career by working with us for the most well-known brands in the world!
Thinking about relocating and wondering about the cost of living in Greece?
Greece has enviable history and culture, climate, and cuisine – and yet, the cost of living is considered to be quite low, according to Greek authorities and the EURES network. No wonder Greece is a popular destination for tourists and expats alike.

Seems like an interesting job?
Don't miss this opportunity! Click "Apply" to let the Employer know that you are interested.
Tööpakkumise number
#842619